The condom makers are training their radar for a brand ambassador, boasting a unique appeal, for their newly minted elastic condom. thinly designed like balloons. Move over Ranbir Kapoor. Gone are the days when Deepika would have gifted his ex beau a pack of condoms to do the obvious.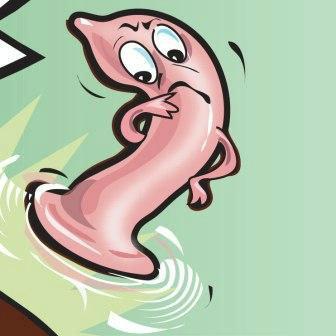 Image credit: Google
See! The newly designed condom is very Sanskari in mind and soul. It's use? Fully functional to be inserted in the mouth, similar to water balloons to blow like trumpets during Shehnai and mind you, on the lines of breath alcohol test, pumping with morality. Who better than BJP good doctor and medically sane, Dr Harsh Vardhan posing as its brand ambassador? The doc fits the bill of embracing his new role as brand ambassador with his endearing and proven versatile talent of foot-in-the-mouth. You wanna have sex for fun or procreating? The new brand ambassador of the mouth condom will come on TV with an exclusive to be most viewed ad, telling, abstain from sex and put the balloon, oops, condom, in your mouth. Humana Bharat Humana sanskar, shuddh desi sanskar ab iss ka prachar kiijiye aur mann ka anand lijiye.
See, the new condom is already creating ripple of waves on the market much before it is being manufactured on a mass scale. Our new politician turned brand ambassador shot to fame claim that sex is immoral and sex education should be banned. An ejaculation given new twist and shape, read, pure mind masturbation for the purpose of wiping out crudity and vulgarity polluting our unblemished Indian culture.
AB bechare Alok Nath kya karenge? Hawan karenge hawan karenge, aur kya! Our original poster boy of sanskar has competition now from the Doc Harsh Vardhan. Wah kya kya seekhate hai doc in your medical school? Now with such a learned doc, Aids will be banned from every nook and corner of the world be it, Asia, Africa, Americas and Europe. Last heard, the doc will hold seminars in Mumbai's red light areas, kamathipura and Congress House..oops no lesson to the grand ole' party on sexual abstinence.
All condom ads, read the sizzling Moods condom will be thrown out of the window as Dr Harsh Vardhan will occupy prime advertising slot on TV. Now, who needs condom ads when the new mouth condom with adds on in the form jingle bell the doc way on our idiot box?
ABCD we are done with, SEX, the three letter word to be banned and too much gandi baat, you see, Shahid and Sonakshi..we will only have sanskari baat, as good and morally upright kids. You see, in India sex is bad and we will top the world with zero Aids. That's called control the genius way Dr Harsh Vardhan running for the Nobel prize.
And the award for the best and morally clean condom, free of stint and for promoting Indian values in the land of Kamasutra goes to Dr Harsh Vardhan. Super creative brand ambassador for mouth condom blowing our minds.