It was the season to fall in love like in the movies. Youthful, jazzy and holding a hand to count bees under the sun. Sex was not allowed in our wildest fantasy. It was the love we did back in the 90s where an attractive face will well pierce the heart. She was the one! The heart was led to believe in the old age romance where the face will haunt one to no end. It was as pure as milk and fresh as the red rose.
Image credit: Google


I saw her at the bus stop, hopping down from the school bus where she waited for friends, before they walked together and smiled to heavenly bliss. Oh! That face, the enticing smile that sent the pulses racing. I felt that I was going to die right now. I waited during months for an opportunity to propose, standing at the bus stop and heart beating faster than a racing car. I waited to take my chance and let the moment pass. After all, she was serenaded by her friends.

She never knew that a silent lover existed until one fine day, I took my chance and saw her waiting alone for someone. It was now or never. I stood in front of her to introduce myself, bore my heart out not with the silliest confession but with the Mujhse Fraandship Karoge type. It was lame and was naturally turned down, at first with I don't Know type of confusing answer girls are famous for. They are confused, confuse you to make wonder whether you know you are confused about their confusion. Bhaiya! Bas confusion ek bimaari hai. I excitedly pressed for the answer but was turned down.

The heart was shred into pieces when I donned the garb of road side romeo style. The solace in those days of rejection was not alcohol. Too young for that as a growing teenage! What else but sad songs from Aashiqui, Saajan or Dil Hai ke Manta Nahin. No prize for guessing which ones! If you still can't, I pity you for being such a lame lover.

The second love of my life struck me like an arrow. She came as breath of fresh dew that sent my heart singing mad romantic songs and watched her like poetry, strutted her steps in her garnet school vest and cream shirt and sparkled in her colorful glasses. She was something that I admired from a distance and brought a smile to the face, believing that she is the one. It was love. Calf love!

The heart was broken when I saw her with a dude, elder than her but that didn't stop my mad pursuit. A man in love and dreams lives in hope of hot pursuit for a couple of years. Knocked down to reality on the eve of her departure for foreign shore. Whatta fracas I made with one phone call that enraged her Dad! Move on!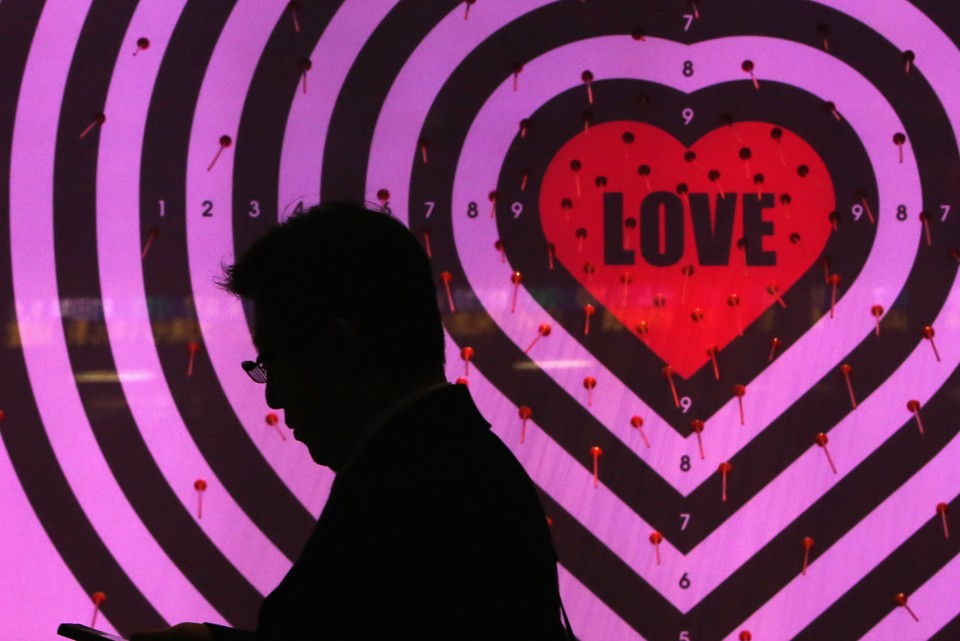 Image credit: Google/https://cdn.theatlantic.com
It was during the college days where I first saw her inside the campus and my heart was stolen. A cute Maharashtrian girl, whose smile melted me like ice in the Pune Monsoon and sent me in a tizzy. I longed for the smile and her entire gang knew about it. It was in the first year. One after the other, there was the college fashionista and model, she was super hot and I landed in college early morning, sitting at the main circle to say Hi and longed for her. She was the incarnate of hotness. No wonder guys made a beeline for her. She played too hot to handle and tough to get.
The super cute girl and my junior in college was a topper whose smile was something to die for. The moment she enthusiastically says Hi to you, you know that it's gonna be the best day in life. Simply adorable and the cutest of all! It's another thing that we became good friends when I was nursing my break up. I fell for her best friend and you know what it means, right?!
Love and girls fall like thunder on your head. The model and cool friend she became, suddenly disappeared from college when I was planning to make the move. The funny thing is that we liked each other and both of us knew about it. Still, nothing happened. It was a difficult and one sided love story in an age where love and romance shifted to hot intimacy. The time when cinema already made the huge steps, removed from the innocence of romance in the 90s to unabashed sensuality to murder love with Bheege Hont Tere!! She tormented me to death. Yes!!
Finally, true love happened in the summer of 2008 in the oddest of places at Rajabhai Tower, University of Mumbai where both of us were studying for our masters. She was the true one that I would call Jaan when one sleepy afternoon she walked to me inside the colonial library asking for a sharpener. Cutting chai at the tapdi, exploring South Bombay and eating yummiest Biryani. She came and changed my life, gave me a new perspective on things. It was the love that made me mad, falling over and over with her every single moment where I was ready to take drastic steps. True love is too good to be true. We went our separate ways. It was destiny playing havoc. She was the true one that entered the door of my heart without knocking and disappeared. I don't regret her at all for she was an angel to me.